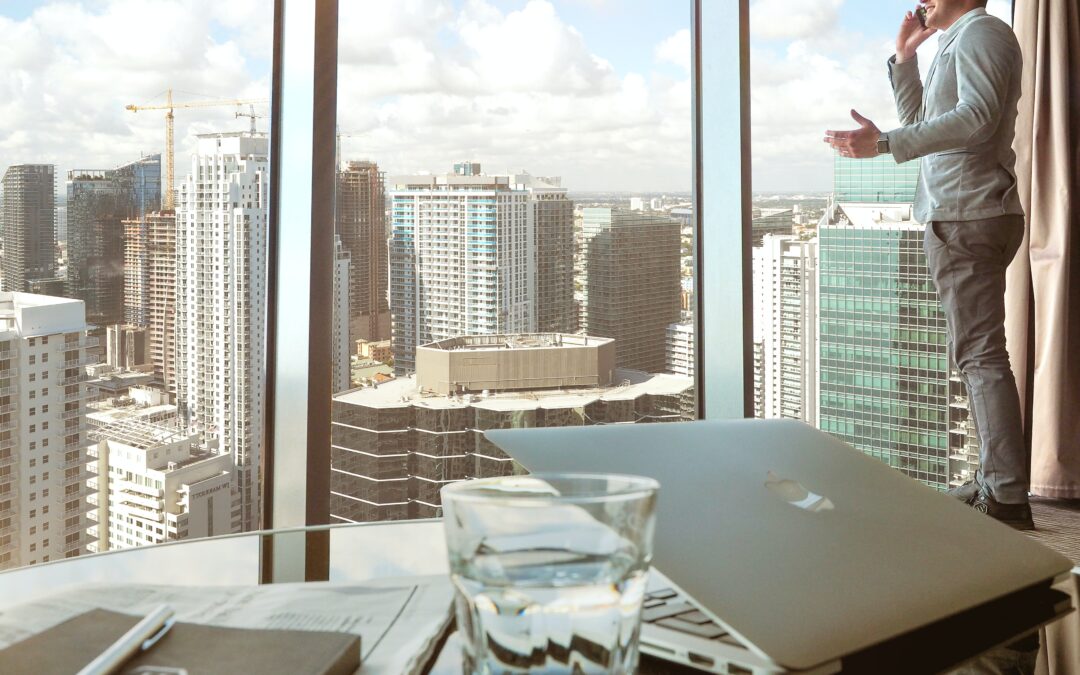 Are you considering selling your business? It's a significant step that requires careful planning and attention to detail. One critical aspect that business owners often overlook is their tax return. Properly managing your tax return and financial statements can greatly impact the value of your business when it comes time to sell. In this blog post, we'll dive into the top five things you should avoid doing with your tax return when trying to sell your business, with insights from the experts at Murphy Business Sales Tampa.
1. Properly Reporting Expenses on Tax Returns and P&Ls
Accurate financial reporting is the foundation of a successful business sale. When preparing your tax return and profit and loss statements (P&Ls), make sure to accurately categorize and report your expenses. Misclassifying expenses or failing to report them can lead to discrepancies that might raise red flags for potential buyers. Work with your accountant to ensure that all expenses are correctly recorded, giving potential buyers confidence in the accuracy of your financial statements.
2. Avoid Reporting Personal Expenses as Business Operating Expenses
One common mistake some business owners make is reporting personal expenses as business operating expenses. While this might seem like a way to reduce your tax liability, it can have severe consequences when selling your business. For instance, if you write off personal expenses to save on taxes, the potential sale value of your business could decrease substantially. The example is simple: imagine you save $1,500 on taxes by writing off $10,000 in personal expenses, but this action could potentially cost you $20,000 to $30,000 in the final sale price. It's crucial to keep personal and business expenses separate to ensure an accurate valuation and maximize your business's worth.
3. Differentiating Between Capitalized and Expensed Items
Understanding the difference between capitalized and expensed items is vital when preparing your tax return and financial statements. Items that can be capitalized are recorded as assets on your balance sheet and can affect the depreciation of your business. When selling your business, this depreciation is added back to the expenses, which can impact the valuation positively. Collaborate with your financial advisor to determine which items should be capitalized and which should be expensed, optimizing your business's financial presentation for potential buyers.
4. Factoring in Interest Expenses During Valuation
Interest expenses, if present, can be added back when valuing your business. These expenses are often necessary costs for running a business, but they might not accurately reflect the business's operational performance. By adding back interest expenses, potential buyers can better assess the true earnings potential of the business. Highlighting this adjustment in your financial statements can enhance the appeal of your business and provide a more accurate representation of its value.
5. Rent Charges and Property Ownership
If you own the property through a separate entity and charge rent to your business, it's essential to align the rent charges with the market value. Charging significantly more or less than the market rate can impact the perceived value of your business. Overcharging on rent could make your business seem less profitable, while undercharging might raise questions about your business's potential earnings. Striking the right balance and accurately reflecting property-related expenses and income is crucial for a transparent valuation process.
In conclusion, when selling your business, your tax return and financial statements play a pivotal role in determining its value. Avoiding common pitfalls such as misclassifying expenses, reporting personal expenses as business costs, understanding capitalized vs. expensed items, factoring in interest expenses, and properly valuing property-related charges can significantly enhance the perception of your business's financial health and ultimately lead to a successful sale.
At Murphy Business Sales Tampa, our team of experienced professionals can guide you through the intricacies of selling your business, including optimizing your financial statements for a successful transaction. Reach out to us today to ensure that your business sale journey is both smooth and rewarding. Contact Murphy Business Sales today – your financial future deserves nothing less than expert guidance and strategic insights.