You started your business, nurtured it, and it grew. Now it's time for you to retire and enjoy the rest of your life.
What do you do with your business?
Murphy Business – Tampa, Florida
Murphy Business is one of the largest and most successful business brokerage firms in the country with business brokers conveniently located throughout the United States and Canada. The Tampa, Florida (FL) office provides beneficial connections in Tampa, Brandon, Riverview, Apollo Beach, and throughout Hillsborough County. Choosing to partner with a national business broker provides an advantageous reach of over one hundred offices that have affiliations with National and International Business Brokerage and Merger & Acquisition associations. The team at Murphy Business in Tampa is Spanish-speaking.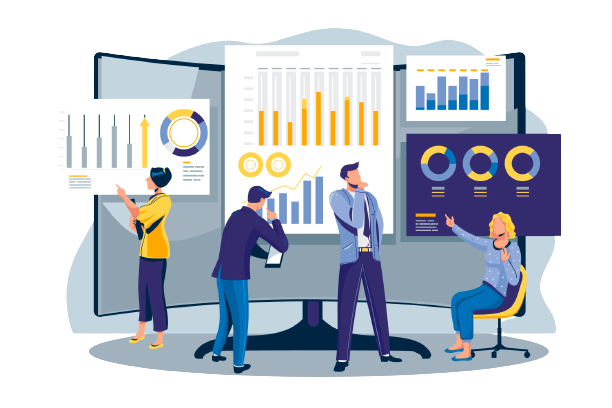 Murphy Business Brokers provide the following unsurpassed services:
What Is a Business Broker & Why Do I Need One?
Sellers – Receive Your Business Valuation
The selling process starts with a business valuation. Murphy business valuations are performed by qualified, experienced professional appraisers and are in compliance with Uniform Standards of Professional Appraisal Practice (USPAP) of the Appraisal Foundation.
The Tampa, Florida (FL) Murphy office provides expertise in the local market and connects you to opportunities worldwide. Whether it's a franchise opportunity, merger and acquisition consulting, or site selection for commercial real estate, we will provide the confidence and expertise needed to partner with you on your business venture.
Business Brokers specialize in facilitating the sale or purchase of a business.
Buying or selling a business can be complicated. Business brokers ensure that the transaction is smooth and successful for all parties involved.
We work with sellers to help them get the business ready to sell. We analyze the market and the business to determine a reasonable asking price. We then create a marketing plan and execute it. We work with the principals and other professionals to negotiate and structure an acceptable deal.
We work with buyers to help them find a business that is a good fit. This greatly increases the chances of success and, more importantly, enjoyment. We educate the buyer about the current market and provide advice during the due diligence process.
Roger Murphy, the late founder of Murphy Business & Financial Corporation, discusses the advantages of using a Business Broker.
Why Should I Use a Murphy Broker?
Not everyone can be a Murphy business broker. The standards to become a member of the Murphy team are high. All brokers must be former business owners or have held senior executive positions. In addition, most are highly credentialed professionals holding certifications in business appraisal, machinery & equipment appraisal, consulting and business analysis, mergers & acquisitions and/or exit planning.

These experiences and credentials give brokers an educated perspective on the value drivers within a business and how to maximize that value at the time of sale. It also allows them to uncover hidden value or opportunity areas that a buyer may be able to capitalize on. Murphy provides the highest level of training and support in the industry. With over 150 offices throughout North America, we have brokers that have been involved in virtually every business imaginable and they are eager to share their expertise.
Make sure you ask the right questions when considering other business brokers.
How Will You Market My Business?
We'll put together a professional presentation on the business that will include the company history, financial statements, pictures and anything else that is pertinent to your particular business. This presentation will only be released to potential buyers once they've signed a Confidentiality Agreement.
We will then go to work advertising your business and utilizing our vast network of brokers across the United States to achieve maximum exposure. We talk with every inquiry to make sure that they understand all of the strengths of your business.
How Many Websites Will You Advertise My Business On?
Murphy has relationships with several different websites that advertise businesses for sale.
Business News & Resources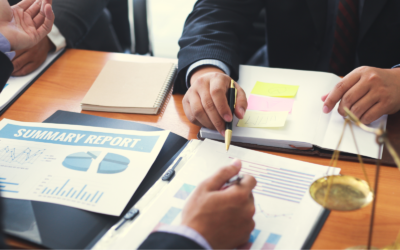 If you're a business owner considering retirement and looking to sell your business, it's essential to plan your exit strategy well in advance. By starting the preparation process 1-2 years prior to selling, you can strategically analyze your financial situation and...
Luis guided us through a most challenging year during the sale of our business with professionalism and personal attention. I interviewed several brokers to handle the sale of our business but no one impressed me more than Luis when it came to understanding the numbers. High marks from a happy seller. Thanks again Luis for all your efforts.
Luis was the broker on for the seller on a business I purchased recently. Even though he represented the seller, he went above and beyond to help walk me through the process of buying a business and make sure had all my ducks in a row. He offered input on items to help make the transition to a new business seamless and less overwhelming that it would have been had he not taken the time to offer his expertise. I am grateful that he was the broker on this deal and I would use him in the future for any other business transactions! Thanks for everything, Luis!
The Scrambled Egg
2023-04-03
Luis Zavala has been our go-to guy for many years! He is an industry expert. We personally know several other businesses he has provided services for, and they all say the same. Luis truly cares about his clients, and their businesses!
MyTampa Partybus
2023-02-08
"I recently had the pleasure of working with Luis Zavala at Murphy Business Sales in Tampa and I must say, he truly exceeded my expectations. From start to finish, Luis was professional, knowledgeable, and extremely helpful throughout the process of selling my business. He kept me informed every step of the way and his guidance and expertise were invaluable. I would highly recommend Luis and the team at Murphy Business Sales to anyone looking to sell their business. They truly know what they are doing and will work hard to ensure that you get the best possible outcome. Thank you, Luis, for your outstanding work!"
Floyd Williams
2023-01-16
"I contracted Murphy Business Sales to conduct a review of a business I was interested in to evaluate financial stability and continuity. Luis Zavala provided me with a full report of the business history, discoverable financials, and profiles of key players. A product far exceeding my expectations. I would recommend him and his organization to anyone inquiring. "
Donald Parkerson
2023-01-12
Very knowledgeable and trustworthy, Highly recommend.
Amazing service and attention to detail!
The Tampa, Florida (FL) office provides beneficial connections in Tampa, Brandon, Riverview, Apollo Beach, and throughout Hillsborough County.